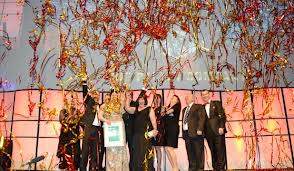 Glendene-based The Pallet Company, which manufactures pallets and crates, won the Westpac Supreme Business Excellence Award after impressing judges with its all round business performance.
The Pallet Company won two other awards; Canam Group Excellence in Innovation and Improvement, and Rosebank Business Association Excellence in Sustainable Success Awards.
Chair of judges Chad Wilkie says the company excelled in its awards entry and provided evidence of its increased profitability and revenue.
"The Pallet Company has built steadily over a number of years, demonstrates great leadership, clear strategic aims, and well communicated and executed plans. It has delivered particularly strong outcomes for improved manufacturing processes, and exceeded its tough sales and profit targets," says Mr Wilkie.
Established in 1995 as a recycler of used wooden pallets, The Pallet Company has grown from a one-person operation to employing more than 65 staff. It offers total wooden packaging solutions including heat-treated and fumigated pallets for export, and is a registered supplier to Zespri and Enza.
Managing Director Nick Barton, who started the company when he was 18, believes that with hard work and determination a small idea can grow into a market-leading business.
More than 550 people attended the 18th annual awards ceremony at The Trusts Stadium to acknowledge the winners of the evening's nine categories and supreme award.
Local awards are run in the west, north and south business communities by Auckland Tourism, Events and Economic Development (ATEED). Chief Executive Brett O'Riley believes is an important programme for Auckland.
"The importance of striving for excellence shouldn't be under estimated as a growth mechanism for businesses. Organisations like this year's winners provide immense inspiration for other local ventures and improve their own performances throughout the awards entry process, "says Mr O'Riley.
This year's awards attracted 129 entries from a diverse mix of companies including from the construction, retail, health, and food sectors.